Details

Written by:

Reveal Magazines

Reveal Magazines
Lancaster, Chown, & Welch LLP
Historic Legal Excellence and Personalized Approach to Tens of Thousands of Cases Over 140 Years
On the heels of its first year since one of the most prominent law firm mergers in Niagara, Lancaster, Chown & Welch LLP also concludes its one hundred and fortieth year of service. A merger is a remarkable accomplishment, and most significantly, the out of the ordinary unity of four successful law firms during one of the most tumultuous periods in world history. With a full year in review, there is no denying the uniting of Chown Cairns LLP, Lancaster Brooks & Welch LLP, Broderick & Partners LLP, and Graves & Richard P.C. has proven to be a successful endeavour. 

Perhaps the most demanding and transformative two years that the legal profession has ever seen, the strongest of law firms possess a firm understanding of not only changes to the laws and the system but how those changes have affected their clients. In nearly an instant, a devastating global pandemic transformed our society, strained our laws, and added pressure to the system. A client-first approach has always been apparent at Lancaster, Chown & Welch LLP, and is what has set them apart during these unrivalled times - a testament to the unmatched experience of the firm.
"We are united, with great synergies across our various offices. We have multi-generational expertise across several practice areas and often draw upon one another's experiences. No matter the given task or the problem needing to be solved, the team is adaptable to handle any client need in the absolute best manner possible for the client," says Harry Korosis, Senior Partner.
This commitment to teamwork and sharing of knowledge is one of the firm's greatest assets. "The environment at the firm is very collaborative and is of tremendous benefit to all our clients. If one of us is working on a Family Law file that has a corporate element, or a real estate element, for example, we can walk down the hall and easily consult and deliberate with one another. We offer each other different perspectives and insights, and it is so exciting to offer such an outstanding team of experienced lawyers to our clients. It is such an asset," states Maria Lucarelli, Partner.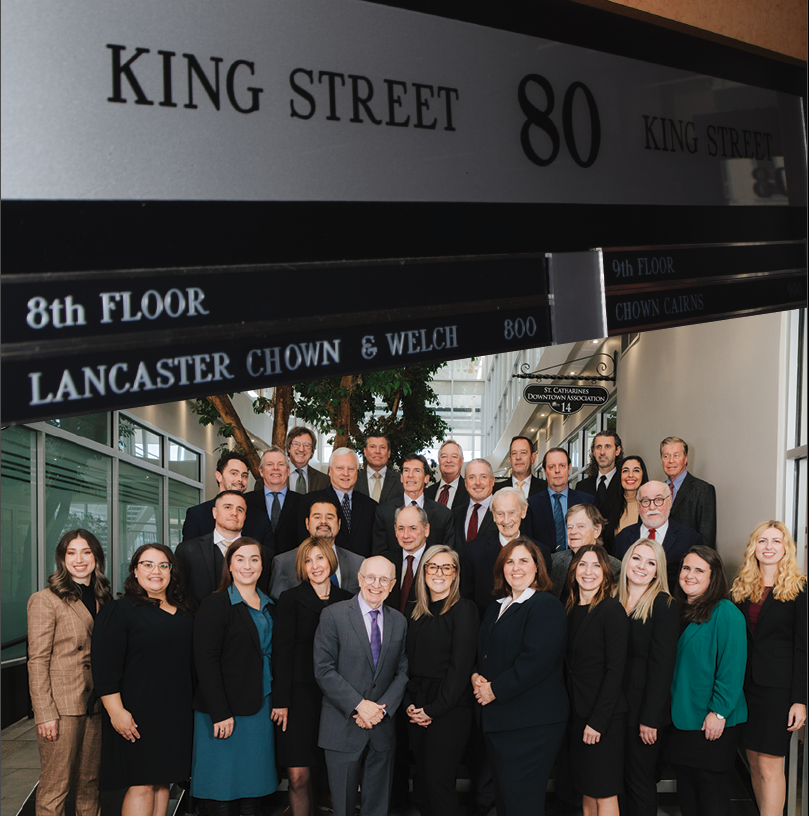 Thriving for more than a century, the highly qualified legal team at Lancaster, Chown & Welch LLP has continuously adapted to a changing legal environment and shifting community landscapes, continuously providing trusted, top-notch services expected of a law firm with such longevity. 
Since 1882, with the first office opening in Welland, countless clients and cases have been entrusted to the team, not just because of the long and prestigious history, but because they can be counted on to provide the level of dedication, commitment and results consistent with such a legacy. Over the decades, the firm has also seen several members serve as politicians, judges, Federal Members of Parliament, and Cabinet Ministers.
And with history comes experience, enabling the firm to represent nearly every industry, profession, and personal matter. The firm is also committed to its ongoing legacy, investing in strategic succession planning that ensures the high-quality service extended to its clients will also support their future generations.
"We have multi-generational partners and associates throughout the firm. There is opportunity to grow, and associates are provided ongoing mentorship to prepare and groom them for their future with the firm." Says Yaroslav Diduch, Partner.
These past few years, no part of the law has remained untouched. The need to inject the system with virtual capabilities brought forward a heightened sensitivity to already emotional situations, requiring impersonal navigation through remote and digital forms of communication. Throughout this, the team at Lancaster, Chown & Welch LLP continued to exceed the expectations of their clients, providing them with the highest quality advice, legal insight, and in-depth local expertise.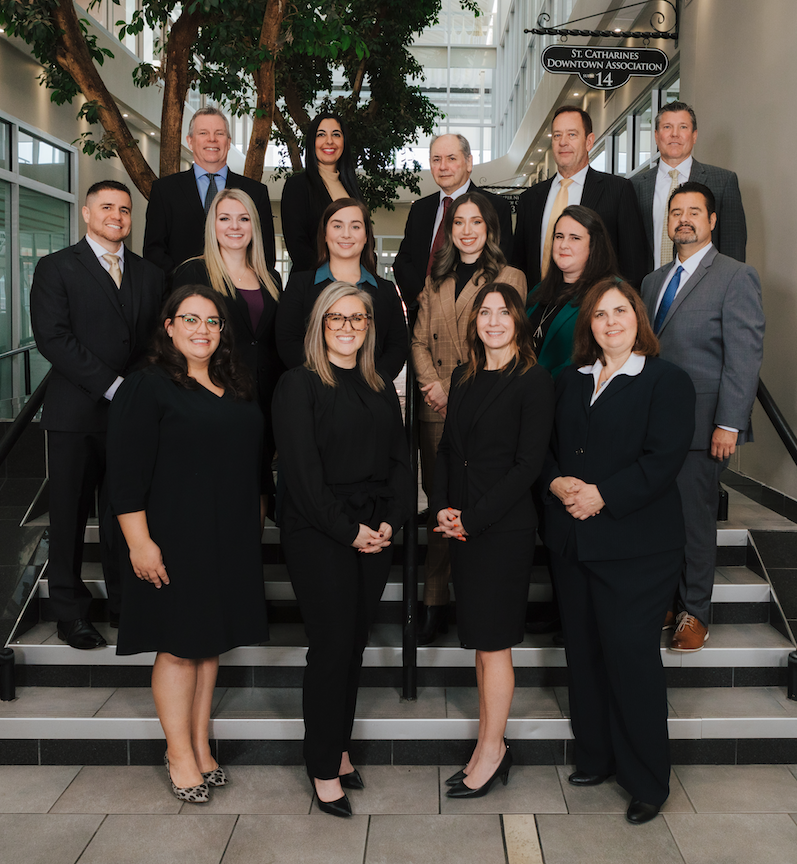 Family Law, Labour and Employment and Succession Planning, whether for business, wills, or estates, were all areas that saw more attention as of late. With business and estate planning, recent events certainly assisted in placing a top-of-mind awareness in these areas requiring attention.
"Demographics are changing, a larger segment of the population is aging. Family-run businesses are seeking succession, whether intergenerational or an outside successor," as Korosis expressed.
Remote communication certainly intensified the already time-sensitive and emotional landscape of family law. From motions concerning child support, parenting time, and custody to disagreements surrounding medical care, the safety of travel and wanting to amend existing orders. This department grew significantly since the merge, assisting greatly with the additional pressures being placed, according to Diduch, "...the growth also solidified our positioning as Niagara's premier family practice, handling everything from legal aid files to complex divorces. Several generations of experience are represented, from first-year call to thirty years in practice, which helps us best serve every level of client." This level of experience throughout the team has made all the difference in how these sensitive client cases are handled with care.
Some changes in Labour & Employment required special attention to detail for employers and employees, such as part of Bill 27, the Working for Workers Act. Vita Gauley pointed out: "It was interpreted that companies were required to develop policies that allow employees to disconnect outside of regular office hours, but that was not necessarily what we saw once the legislation and regulations were flushed out. We have been supporting clients in ensuring these policies are in place and also ensuring that employer expectations are clearly articulated."
After a recent consult, Lucarelli shares; "our approach resonates well with our clients. They often communicate how thankful they are. We are pleased as we were able to have help taking them from worrying to having such peace of mind during a difficult time. We are here to provide that comfort level to everyone, regardless of their unique needs."
Seeking legal support can often feel like a daunting experience. The team at Lancaster, Chown & Welch LLP shares a universal mindset to ensure all clients feel welcomed and comfortable, striving to make the legal process as easy and effective as possible for them.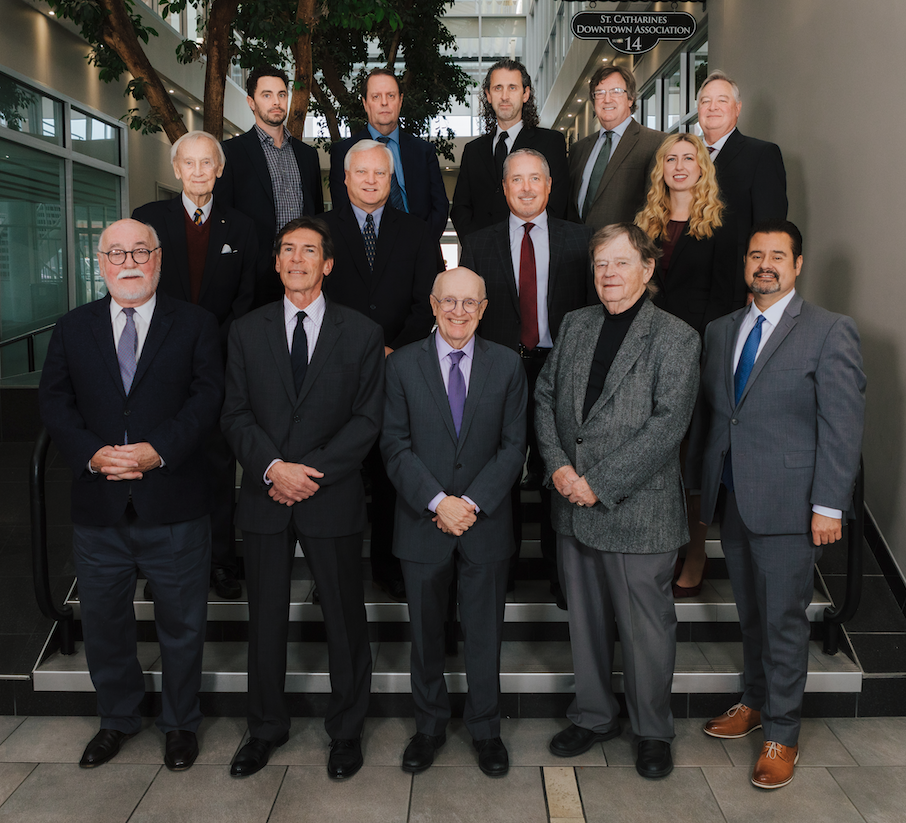 While the specific process will vary depending on the situation, it is important to retain counsel from someone you connect with and feel comfortable working with. Before your initial consultation, set some time aside to prepare yourself:
[1] Assemble an overview of what you need to discuss. Think about your story in a clear and logical order. Write down important dates or points you would like to reference.
[2] Prepare generalized information and knowledge of key events, incomes, assets, and other relevant details you believe are beneficial for review. Formulate a list of questions you have, whether it be related to the timeline, additional information you might need to collect, and alternate options you should be aware of.
"Gathering preliminary information is always helpful," Lucarelli emphasized and added, "what we hope our clients get out of the first meeting is to have all their questions answered. We will then provide an overview of what the specific process will look like for them, demystify any potentially confusing details, and once retained we will give a full list of specifics that will be required – from information collection to the next steps for meetings or court attendance requirements. One of the benefits that have arisen from the legal system needing to adapt and include virtual offerings is that some stages can now be handled more efficiently, both with time and cost for our clients. For example, swearing documents can be done digitally or a virtual court attendance can be arranged."
At Lancaster, Chown & Welch LLP, the client-first approach is applied to every interaction. A testament to the rich history and experience found across the firm, the team is a unified, collaborative group of highly skilled professionals that represent every corner of the law. When you work with any member of Lancaster, Chown & Welch LLP, you gain the experience of the entire collective, ensuring all your legal needs are met with the highest level of skill and urgency.
With locations in Niagara Falls, Welland, and St. Catharines, the firm is heavily invested in the ongoing development of the team and its practices and protocols, providing what the community needs today but also designing a firm that will satisfy the community 10 and 20 years into the future. The multi-generational organization continues to seek out, mentor and shape new talent ensuring it can provide the best service for future generations to come.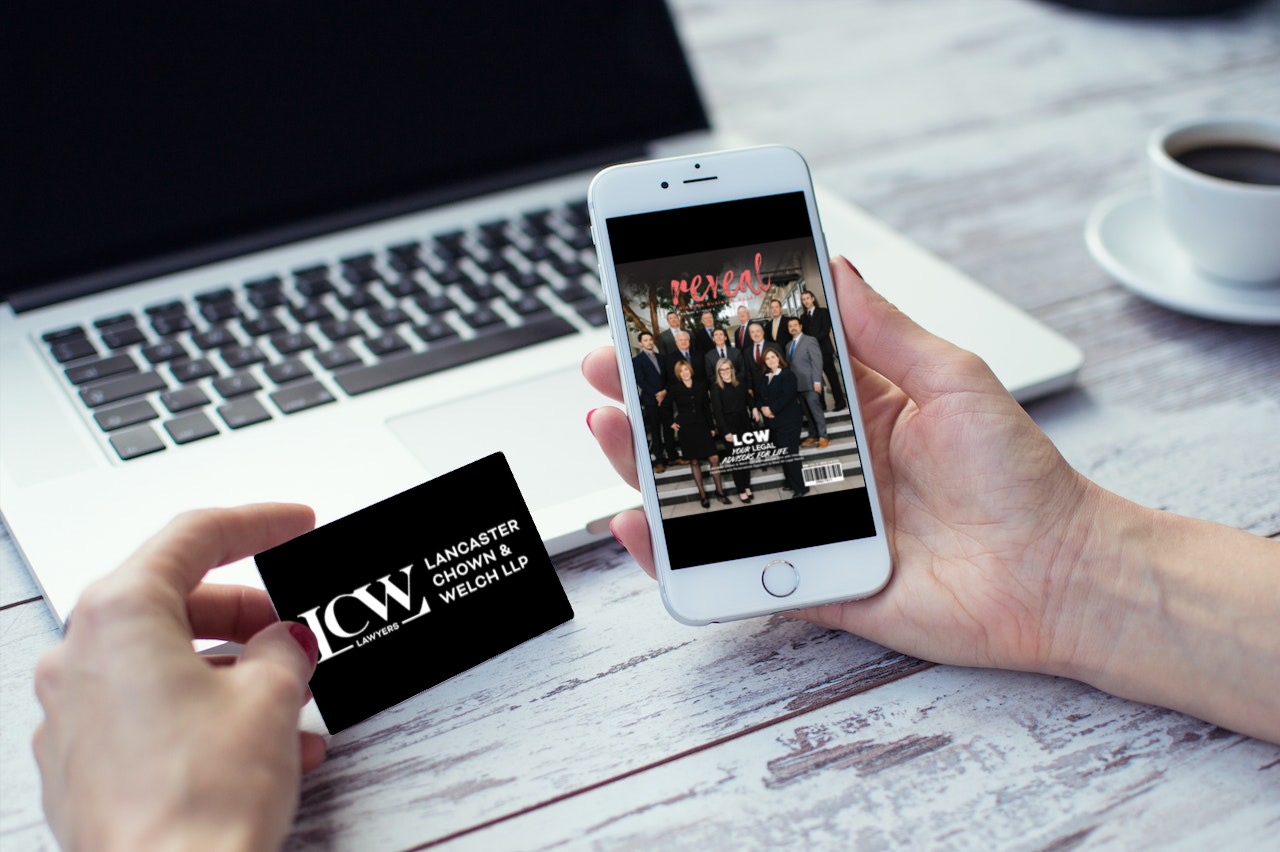 Read Full Issue