National in scope, local in focus: MNP is the big firm for small businesses
MNP is a leading professional services firm that provides client-focused accounting, consulting, tax and digital services to individuals, businesses and organizations across Canada. For more than 60 years, MNP has continued to offer innovative solutions tailored to the evolving needs of its clients.
While it is undoubtedly a big firm with more than 100 offices across Canada, numerous service offerings and expertise across industries, MNP is keenly focused on the small and mid-sized businesses that populate the local economy in the Niagara region. True to this commitment, the firm has a growing and ambitious team of specialists in its St. Catharines office who are devoted to helping these businesses succeed.
By entrepreneurs, for entrepreneurs
MNP opened its core services office in St. Catharines over six years ago, and it has since expanded based on the region and its clients. Growth may mean a lot of things for people and organizations but for MNP, it's founded on two things: community focus and relationship building. While earnest attention is being paid to growing the St. Catharines' office in terms of size and expertise, the firm is equally deepening its roots in all the parts of the region to ensure that small business owners recognize its presence and intention.
"Although MNP is a national firm many of our offices are situated in rural communities, so we truly understand our clients needs," says Travis Dolinski, Partner at MNP's St. Catharines' office. "And our local office is equipped to service the needs of our community," he adds.
Dolinski acknowledges many business owners worry that bigger firms tend to prioritize bigger clients who have the potential to deliver bigger profits. But MNP is bridging this gap by tailoring its approach and service offerings to the needs of small and mid-sized clients — and bringing in knowledgeable industry professionals who understand the unique opportunities and pain points.
"One of the advantages of our size is the number of specialists we have on our teams," says Dolinski. "We have specialists who can focus on servicing the niche needs of any clients no matter the sector they operate in."
From a broad perspective, MNP's services can be categorized simply as accounting, tax and business consulting. While these services are deeply crucial for businesses of any size to succeed, it may be difficult for business owners to find where they fit in.
Across its 12 municipalities, Niagara boasts a truly diverse business environment. From the corner café to the large restaurant chain, agricultural producers and wineries, these businesses require customized and innovative solutions to succeed and be sustainable.
Take, for example, a local independent grocery store owned and run by an upper middle-aged couple in one of Niagara's neighbourhoods. As the couple age, they begin to consider securing the future of the business by passing it down the family line. Among other important things, they need a succession strategy. This is just one area where MNP has invested significant resources over the years, with a specific focus on its critical importance to small and mid-sized businesses.
Local partner, Pam Lilley highlights the importance of ensuring that businesses across Niagara know that MNP is positioned to answer their questions and address the unique challenges their businesses and industries face — even the seemingly personal or inconsequential ones.
"Small and medium-sized businesses are key to this region and those are the businesses we are here to serve. For them, we are way more than just a tax and accounting firm. We provide services that matter to their particular needs," says Lilley. "These services range from Enterprise Risk to Bookkeeping to Insolvency, Digital, Succession, Valuations and many more."
Just like every existing entity, the needs of small businesses evolve as they are passed from one generation to the next. Over the years, the firm has planted its feet in clients' businesses so deeply that it's able to predict their next phase and proactively support them through that phase. Its strong belief in relationship building helps to achieve this.
"We're committed to the entrepreneurial journey and have embraced that mindset in every area of our work," says Bill Sloper, MNP's Regional Managing Partner in South Central Ontario.
He explains that the firm's strength comes from building lasting relationships with these business owners. These relationships sometimes cut across two or three generations and that means as partners get older, their clients get older too. To keep the relationship ongoing, the firm knows leaders need to introduce younger partners to the younger generation of clients to preserve continuity and a high standard of service.
The one-team approach
MNP's approach to relationship building helps it to sow the seeds of these enduring relationships from within the firm. In Niagara, it has a large and growing team where active listening and meaningful conversations are encouraged. The firm's culture enables a work environment where every individual is just as important as the team. Frequent interaction among team members is promoted by intentionally scheduling fun activities to encourage team bonding.
"When our clients come in contact with happy and motivated team members, they're more likely to believe in our culture and our commitment to their success," says Sloper. "It's hard to sell a service if you're clearly unhappy with your job."
Dolinski shares this perspective, reiterating that work-life balance at the St. Catharine office is not a catchphrase — it's something that's embedded in the firm's core values.
"We try to keep more of a family-oriented environment as best as we can," says Dolinski. "We organize monthly social functions where we focus on personal topics and ask each other 'how is life?' instead of 'how is work?'. It's really about caring for our people."
The diversity of expertise and experience of team members is also one of the firm's strongest assets. Through this, team members are able to present a united front to clients as well as foster collaboration and teamwork internally.
Speaking on her experience since joining the team in 2021, Lilley says, "The advantage of a firm like MNP is you don't have to be an expert in everything. We work as a team and we are able to lean on one another for support, seek expertise from one another and ultimately deliver the right answer to our clients. Everyone around here is always happy to help at anytime."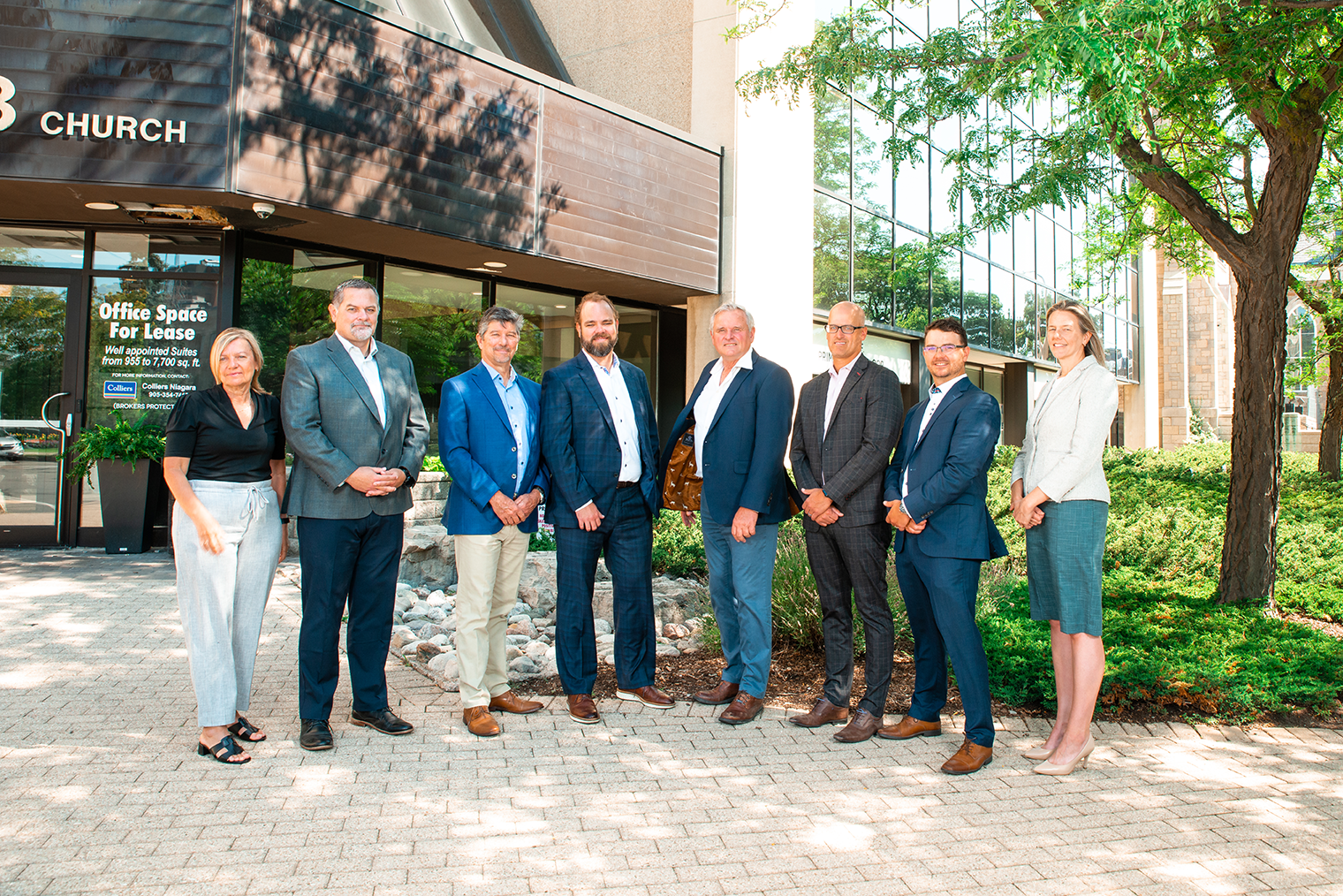 MNP's culture, the values it upholds and its one-team approach to work collectively help shape its competitive advantage. They mirror the culture of the local community, which makes it easier to build and strengthen authentic client relationships.
Lilley used to lead a competitor's practice in the region before it merged with MNP in 2021. She says her team has integrated seamlessly with the MNP team, and both have successfully aligned on goals especially in the area of client service.
"Collaborating with our new colleagues has been great for the team and especially for our clients," says Lilley. "A lot of the specialty services that we provide to clients here at MNP weren't necessarily available to our clients at the old firm. It has been an excellent addition to be able to offer consulting services that previously didn't get the attention they deserved."
Lilley says the one thing she appreciates most is that no client and no issue is too small. From the team here in St. Catharines to the broader team across Canada, her experience since joining the firm has been one of unity and support. One particular moment that stands out for her is the time a national leader for one of MNP's service lines took the time to call her local client to discuss a specific business issue.
"I'm truly impressed by how everybody gets hands-on in helping every client, big or small, feel important," says Lilley.
Connecting with communities
MNP is also heavily involved in different community initiatives in St. Catharines and across the Niagara region. The firm believes it is a product of the communities in which it operates and that their success is directly related to the community's wellbeing, so it intentionally stirs up mutually beneficial relationships.
Sloper says, "For us, investing in vibrant and thriving communities is a worthwhile pursuit and we're delighted to contribute to making positive impact everywhere we go."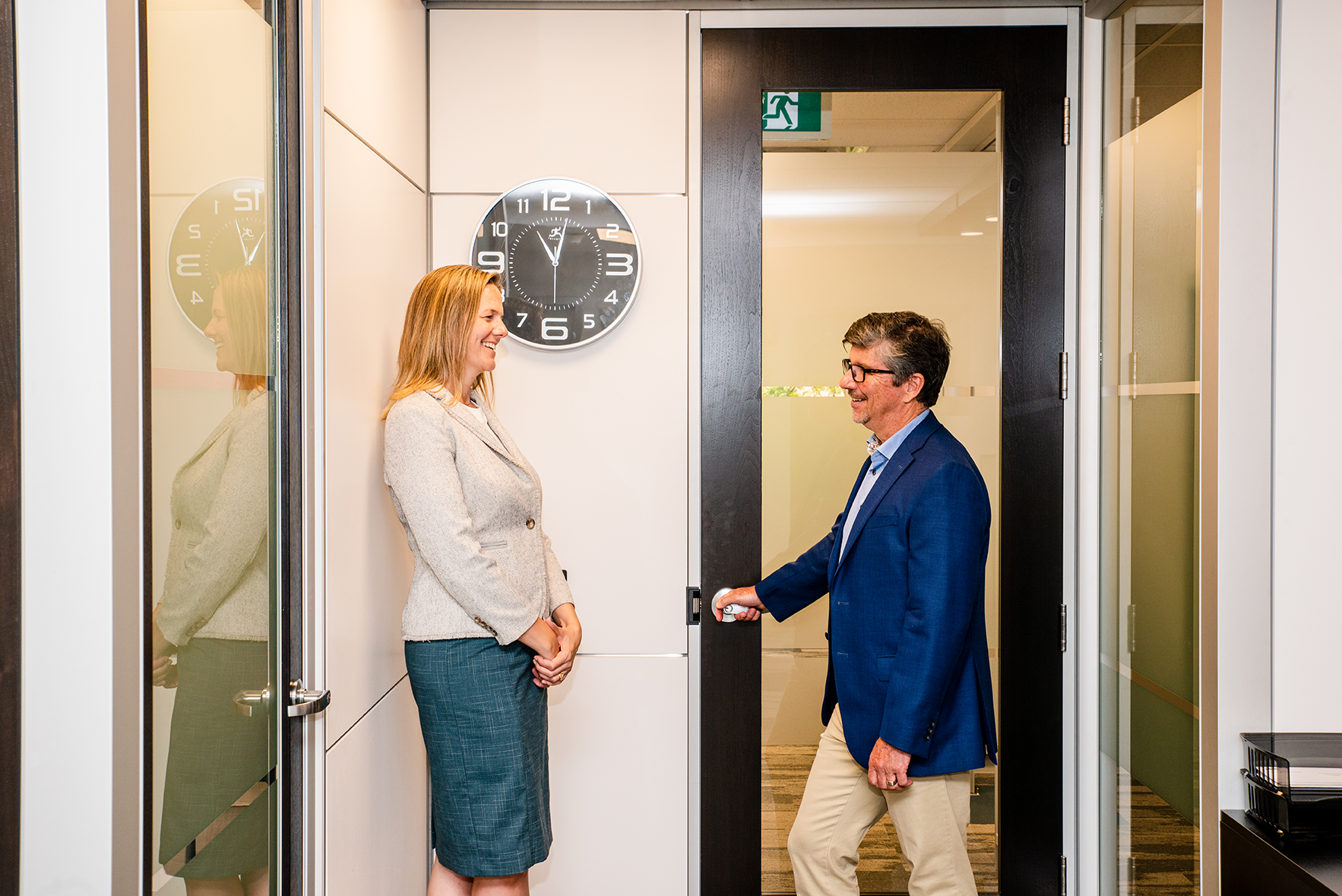 He highlights the firm's relationship with the Greater Niagara Chamber of Commerce, United Way of Niagara, the Performing Arts Centre, and other charitable organizations to whom it provides talent, sponsorship, event speakers and other forms of support. Its partners sit on the boards of some of these organizations, give to them and volunteer time and expertise. The firm also engages Niagara College and Brock University for placement programs that expand its talent pipeline and introduce the students to the world of consulting and hopefully, help chart their career path.
Focusing on what matters
The over 60-person team at the St. Catharines office and our local insolvency office have committed to breathing life into MNP's mission to be national in scope and local in focus. By focusing on the things that matter – community, relationships and communication – the team is confident about delivering personalized strategies to help small and mid-sized businesses succeed.