Joining together are three prominent law firms serving Niagara: Chown Cairns, Lawyers LLP, Lancaster Brooks, & Welch LLP, and Broderick & Partners LLP. January marks an exciting new beginning for each of these firms, formerly entering 2022 as Lancaster, Chown & Welch LLP and celebrating its one hundred and fortieth year of service. The united firm will offer legal services of 32 lawyers and more than 70 legal and administrative support staff across three physical offices in St. Catharines, Welland, and Niagara Falls.
140-year-old Law Firm.
A merger is a lengthy process that takes careful consideration and months of planning. For law firms, a merger is a true partnership union, forging new territory together and seeking extensive growth opportunities that better serve their clients and communities.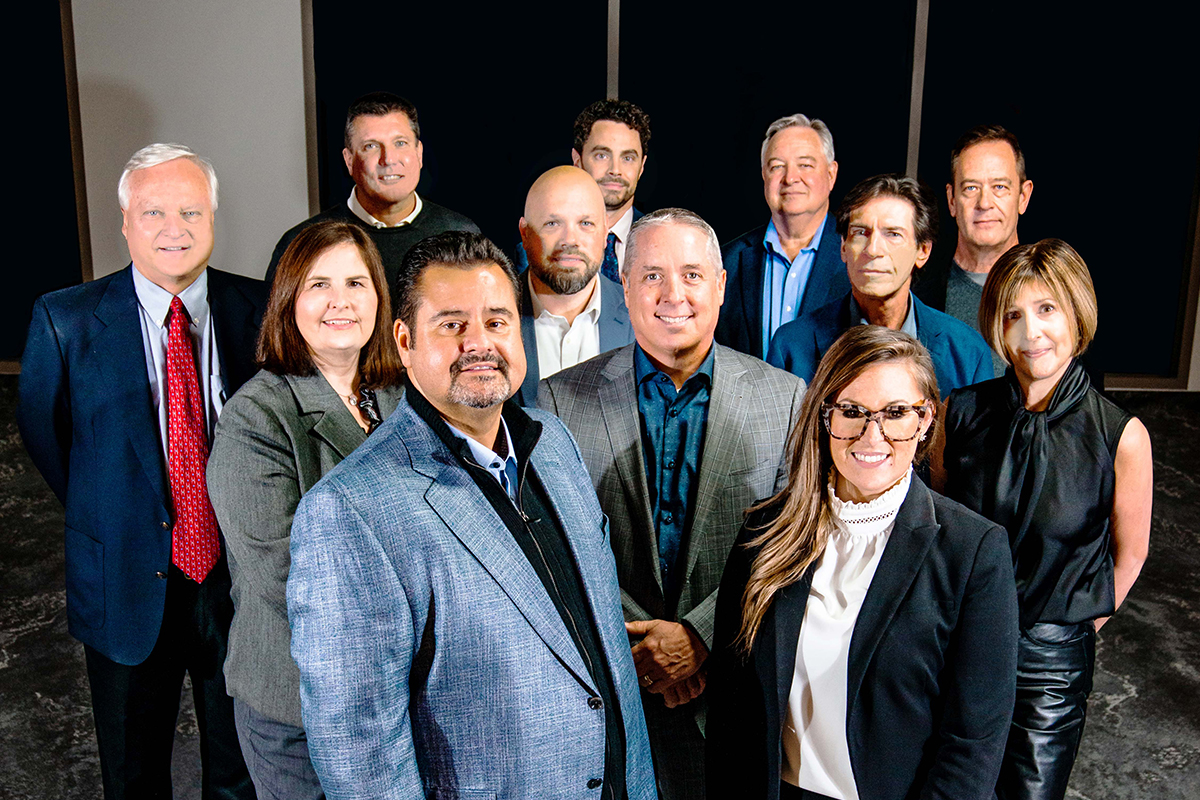 There are numerous reasons that law firms consider a merger, such as a stronger representation of practice areas, geographical areas of service, succession planning, company culture and governance, and profitability. When looking at today's client needs, many often require service that spans a more national or global scale and to serve those needs best, a merge can provide the geographical and talent profile that is needed in a more time effective manner than acquiring more associates.
Discussions of a potential merge between these firms have been underway for quite some time, with the final terms brokered amidst the global pandemic. Strong relationships and aligned values in conjunction with the individual strengths and legal disciplines played a part in the final decisions to merge, deploying a strong and united footing that leads into 2022.
The merge brings forth a robust combination of practices, ensuring that all legal needs can be satisfied at Lancaster, Chown & Welch LLP. The positive synergy throughout the teams was apparent quickly, indicative of the corporate culture and vision that they share, and the level of professionalism and client service each firm has always been devoted to.

Lancaster, Chown & Welch LLP is committed to strategically grow their transactional practices while also serving additional geographies. There is a significant focus and investment on talent, scale, depth, and succession planning. The entire team is strong, and the new firm is an expansive space for law clerks, legal assistants and lawyers to all work and grow their skillsets together, leveraging the vast cross-section of talents, disciplines, and tenure.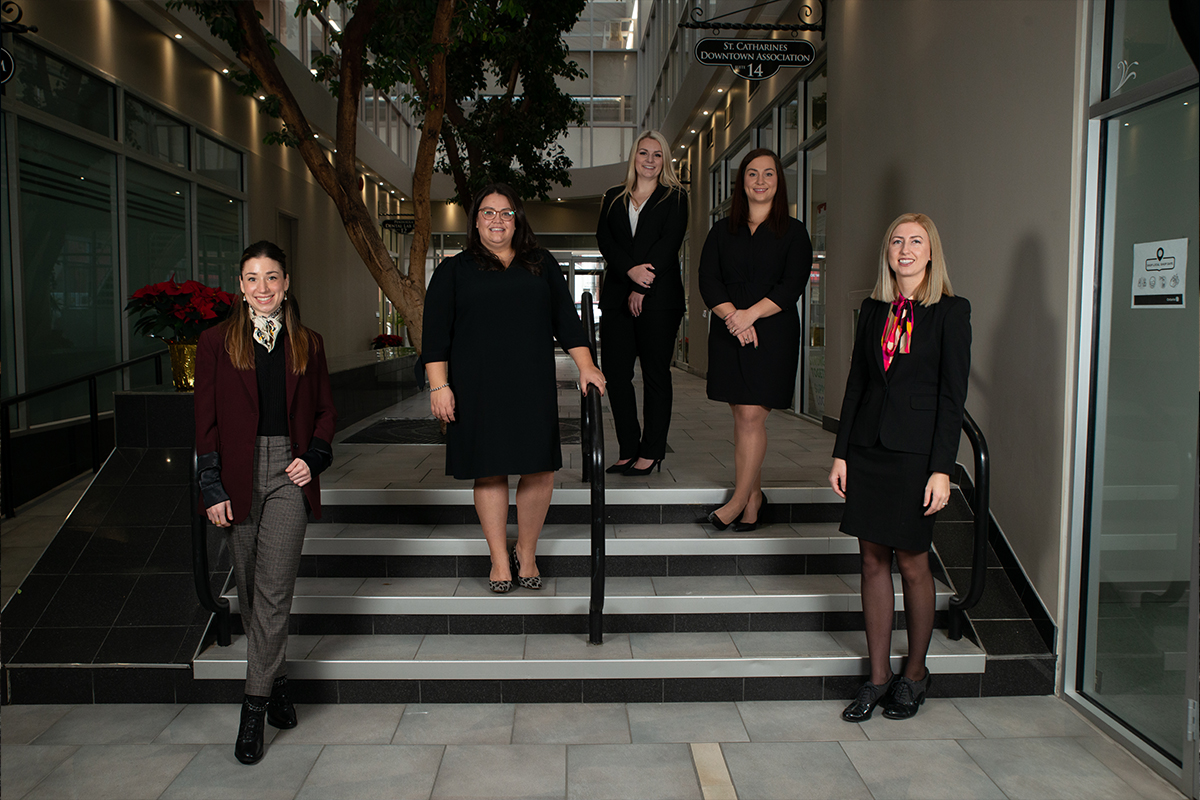 "Our firm offers a breadth of expertise, providing access to numerous legal disciplines and a balanced interaction for young lawyers ..." Shared Korosis.
In many firms, there is enormous pressure to grow, seeking to be a stronger and more reputable in specific practice areas while also navigating generational talent gaps. The new firm provides a completely balanced portfolio of practices between corporate, regulatory and litigation.
Each firm has established themselves as trusted, reliable, and professional leaders that deliver top-quality work in all disciplines. Considering the common values, culture, and strength that each individual firm held, the successful union allows for future growth that includes expanded legal services and a strategic approach to recruiting and retaining top talents. The competitive advantage in the marketplace to attract new talent is highly present. Lancaster, Chown & Welch LLP is poised to be an attractive place for young associates to seek out a refined career, curate dynamic skills and set partnership goals.
In speaking with Harry Korosis, Managing Partner at Lancaster, Chown & Welch LLP, he emphasized the importance of attracting new talent to the firm at all stages.
"We are always looking for new article students, providing them a place to learn and grow while preparing to take the bar exam. They do this work for approximately ten months, similar to apprenticing, and then could be offered to stay with the firm to carry out their career goals. Our firm offers a breadth of expertise, providing access to numerous legal disciplines and a balanced interaction for young lawyers as well as clerks and assistants to further their training and learning. Real estate trends are also presenting new opportunities in the talent pool. As more people relocate to the Niagara area in earlier, pre-retirement phases of their life, there are talented and hard-working individuals that may be looking for a more balanced lifestyle and career in law, compared to what they may have had prior in a large urban city." Shared Korosis.

The combined talent at the firm has created a work environment where experienced practitioners are readily available to support new talent. It also provides greater opportunity for new legal professionals to not only join a diverse and growing team, but to receive mentorship and career building skills that will make Lancaster, Chown & Welch LLP not just a place to work, but a place to grow for all those in the legal field.  
With an enhanced strategy to recruit and retain more talent, Lancaster, Chown & Welch LLP anticipates continued growth in 2022 and beyond. The history, experience and tenure of the team also positions the firm to provide the necessary expertise to navigate the changing needs of the community in response to the pandemic as well as a proactively prepare for and handle the change in some laws.
The pandemic has led to major impacts to Labour and Employment law, creating a heightened sense around critical business challenges that employers are facing regarding their most important asset – their people. While workforce transformation is not a new concept for most organizations, the pandemic has forced rapid changes to the standard way of working in many respects, including health and safety measures, remote working, and restructuring and realigning; many of which were previously uncharted waters. The labour and employment practice group has been keeping apprised of the ongoing changes the federal and provincial government have been making as well as applying long standing principals to novel situations caused by the pandemic, continuing to support clients to ensure long-term viability of their businesses. 
Insurance law has also been impacted by the pandemic, though more indirectly through policy interpretation. Robert Burns, Senior Partner at Lancaster, Chown & Welch LLP highlighted that for business like restaurants and hotels that were ordered to close, they were interested to know if they had interruption coverage. Burns predicts there will be many adjustments as to how providers rewrite their policies to extend coverage, if at all.
"There is also a shift in filed claims, with fewer people going out there has been a natural decline in the amount of claims being filed – this arguably leaves more profit potential for insurance companies that are collecting claims but not paying out against as many claims. Pandemic litigation against insurance companies is, however, on the rise due to policy language that did not clearly articulate coverage address a globally impacted crisis," says Burns.
Another area taking shape in Niagara is that there are more and more generational transfers of businesses and family enterprises. Korosis commented that there has been a surge in the sale of businesses and the succession development strategy has changed. Succession planning is integral to the longevity of any organization, and that strategic process should extend well beyond the talent and leadership, it should include all possible outcomes that may arise such as a generational transfer, a sale, or a formed partnership.
"Not all business owners have the ability to pass their legacy down to a family member. They are seeking partnership with long standing employees to develop a clearly defined path to sell or to hand over the business. We have a very long history supporting these transactions at every stage," offers Korosis.
In addition to the unparalleled professional leadership and support that this firm has provided, the two firms shared an unwavering commitment to support and be present in the community. The future of Lancaster, Chown & Welch LLP is committed to social responsibility through various policies and initiatives that promote the well-being of society and the environment. These include dedicated volunteering and continued policy changes to benefit the environment. When it comes to the community, Korosis shared that time is by far the most invaluable asset to give.
"It has always been and continues to be part of our culture that everyone be engaged in the local community. The vast majority of partners and associates are leading on boards or committees, working in areas of personal passion, but also investing their time and expertise where needed most. Putting in the time and support, all across Niagara, is something that everyone at the firm understands and cares about." Concludes Korosis.
In addition to community initiatives, Lancaster, Chown & Welch LLP continues to implement effective processes and initiatives designed to reduce waste, promote a greener environment through secure paperless transactions where possible, and build upon efficiencies through leveraging certain technologies. The pandemic led to the provision of virtual client services, and investments have been made to ensure that these options continue to remain available to clients in the form of virtual meeting spaces and remote hearing and court room access from within existing legal offices. The firm collectively believes that these enhancements have strengthened the offering of secured services and positively impact how the legal justice system can and will continue to operate.

Lancaster, Chown & Welch LLP is now comprised of fourteen Partners, including Marc DiGirolamo, Rob Burns, Harry Korosis, Roseanne Trivieri, John Mirynech, John Willey, Paul Bauerle, Bob Budgell, Kevin Robbins, Mike Mann, Maria Lucarelli, Yaroslav Diduch, Vita Gauley and Matthew Leask. Harry Korosis is the firms first Managing Partner and will be supported by the LCW Management Committee comprised of Roseanne Trivieri, Mike Mann, Yaroslav Diduch and Vita Gauley.
 Read the full issue