The roots of Lancaster, Chown & Welch run deep with history. Entering 2021 as one united firm, the combined experience of Chown Cairns LLP, Lancaster Brooks & Welch LLP, Broderick & Partners LLP and Graves & Richard P.C is uniquely impressive.
Throughout the years, the firms' lawyers were instrumental in the formation of many important institutions in the Niagara region, including the Niagara Catholic District School Board, Lincoln Trust Company which later became Canada Trust, Casino Niagara and the development of the hotel and tourism industry in Niagara Falls.  
Looking back 140 years by tracing records from the original trust account, the Welland office was formed in 1882, originally known as German, then became German, Brooks.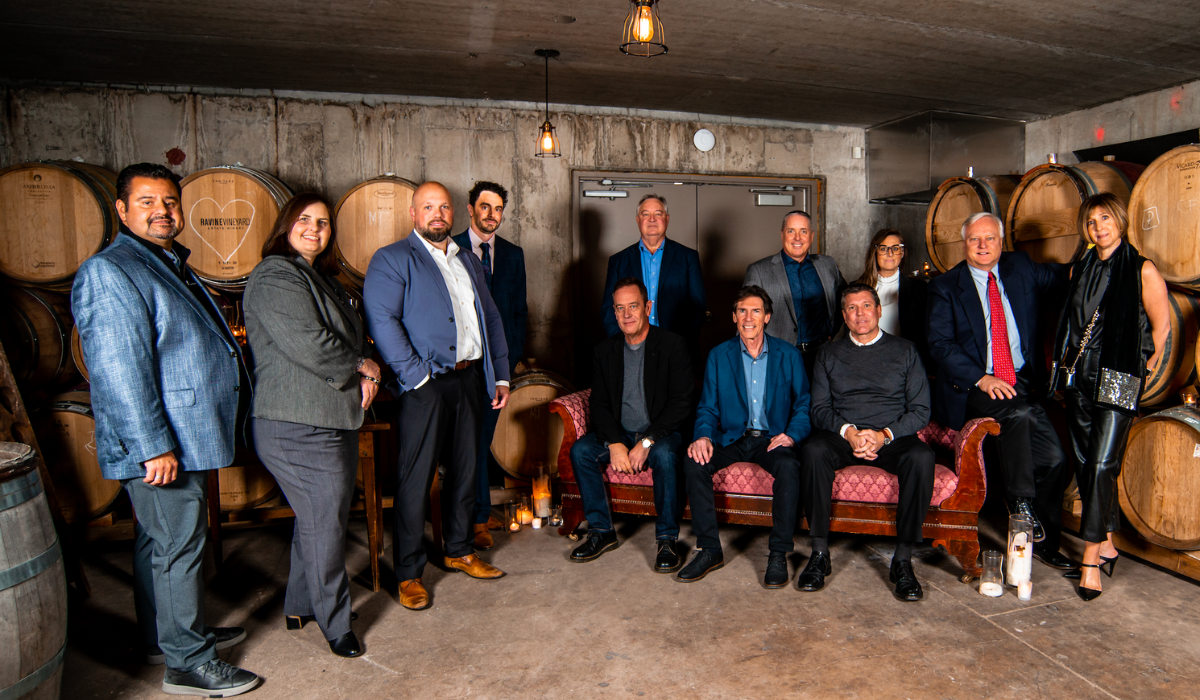 1886: Edward A. Lancaster began his firm in Grimsby in 1886, which was the predecessor of the Lancaster Mix and Welch firm.  E. A. Lancaster eventually relocated his office to St. Catharines, passing in 1916 while also serving as Member of Parliament.  His son Edward Hamilton, known as "Ted" Lancaster, joined the firm. He was a WW1 Colonel with active service in battle. Archibald Eugene Mix then joined the firm, becoming Lancaster & Mix located in St. Catharines. The Colonel acted as Crown Attorney during much of his career, as well as in private practice.
1935: Chown & Cairns origins began with Harry Cavers, who was called to the bar in 1935. Later in 1957, Mackenzie Chown and Roy Cairns joined Harry to form Cavers, Chown & Cairns. 
1949: Harry Cavers was a Member of Parliament from June 1949 to June 1957 and was subsequently appointed a County Court judge. In addition to Harry Cavers serving as judge, other lawyers from Chown & Cairns that were appointed to the bench were the late Justice Donald Taliano, Justice Joseph Henderson and Justice Eileen Martin.
1951: Broderick & Partners was established in Niagara Falls by John Broderick.  Prior to entering law school and then forming the firm that bears his name, Mr. Broderick was a fighter pilot in World War II and had also crisscrossed Canada by train working for the circus.  To this day he practices law in his 72nd year as a lawyer with Lancaster, Chown & Welch and in June 2022 celebrated his 98th birthday. It has been reported that he is the longest-standing member of the Ontario bar.  
1953: Robert S. Kemp-Welch joined the Lancaster firm in 1953, and it was around the same time that P. H. Sullivan and C. H. Mahoney left the firm to begin Sullivan & Mahoney.
1968: John Broderick was appointed as Queen's Counsel. In the same year, Mackenzie Chown began his term as Mayor of St. Catharines. Throughout his tenure, he was an instrumental contributor to the establishment of Brock University, while also serving as chairman of Brock's Board of Trustees.  The Mackenzie Chown complex at Brock University acknowledges his great contributions.
1985: The firms of Von Anrep & Repei, Partington Hugill & Wormald, Lancaster Mix & Welch, Thorsteinson & Edwards merge to become Lancaster, Mix and Welch.
1991: John Broderick was awarded the prestigious Law Society Medal.  At the time, he was only the 25th lawyer in the history of the Ontario bar to receive such an honour. 
2003: Brooks, Bielby & Smith [Welland office] merge with Lancaster, Mix & Welch to become Lancaster, Brooks & Welch.
2012: Reid McNaughton joins Lancaster Brooks and Welch. In the same year, the Cairns Family Health and Bioscience Research Complex opened. Roy Cairns was a very successful lawyer, entrepreneur, and Niagara philanthropist.  The complex was renamed in 2019 to the Roy and Lois Cairns Health and Bioscience Research Complex.

These are merely highlights over an exemplary history of what is now Lancaster, Chown & Welch. Several members of the firm have served as judges, Federal Members of Parliament, Ontario Provincial Members of Parliament, Cabinet Ministers, municipal politicians, and community leaders.
Additionally, the firm would not be what it is today without the devoted support of its long-serving staff. Honorable mentions include Dorine Chorlton who started with Lancaster and Mix in 1930 and worked until her retirement, as well as Cheryl Aulbrook, Pam Nye, Jennifer Hughes, Kim Begolo, Lisa Schafer, Andrea Greco, Annette Celestini, Julia Sajn, Angie Carluccio, and Joan Kucharic who have all shown tremendous commitment and loyalty throughout the years.