In this compelling story, Jessica talks candidly about her personal experience with postpartum depression after the birth of her son, as well as the years following that lead to an encouraging example of one woman's recovery.

Jessica Gale Friesen, a respected business professional and Registered Nurse, shares her very intimate and personal struggles surrounding the birth of her first son in her first book, This Will Not Break Me. Published by Ownera Media, it is available for purchase through multiple retail channels, such as Amazon, or by visiting JessicaGaleFriesen.com.

The feelings that surround becoming a mother are potentially the most powerful one might ever experience. Although every precaution is typically taken to ensure optimal physical health to promote the health of the baby, a mother's mental health can often go uncared for. Postpartum depression is arguably one of the most frequent complications of childbirth, however, the frequency and openness in which it is prepared for and discussed is not nearly what it should be.
Within her book you will read how Jessica had planned her whole life around having children and was anxiously awaiting the arrival of her son, although she endured a rocky start to motherhood that led to struggling with her own mental health in a way that made every day seem like a recurring nightmare.
"All my life, I wanted to be a mother and I had done everything I could think of to prepare for my son. But nothing could have prepared me for complications during his birth, or the feeling of utter terror once I brought him home. I was told time and time again that 'I would figure it out' - which only added to my fear. Years later, upon reflecting on my experience, I know that the stigma around Postpartum Depression creates a world where many new parents are unwilling or unable to accept that they are struggling - or reach out for help," says Jessica.
Now a successful business professional, Jessica wants to help shine a light on mental health.
"It is time to start a real conversation around PPD - being a parent is HARD and new parents need support, now more than ever. If my story can help just one parent - make them feel that they are not alone, that someone understands what they are going through, and that it CAN get better with help - I will consider it a success. It is no longer acceptable to assume new parents will 'figure it out'. Not when people are suffering and, sometimes, dying, because they can't see a way out. This Will Not Break Me is the most intimate, personal, private period of my life. I am opening my world, so that the world can be a better place," says Jessica.
This book offers an aid not only new mothers, but anyone who may be a friend or family member supporting a new mother, to recognize, support and help overcome these unknown and uncomfortable thoughts and feelings.
About Author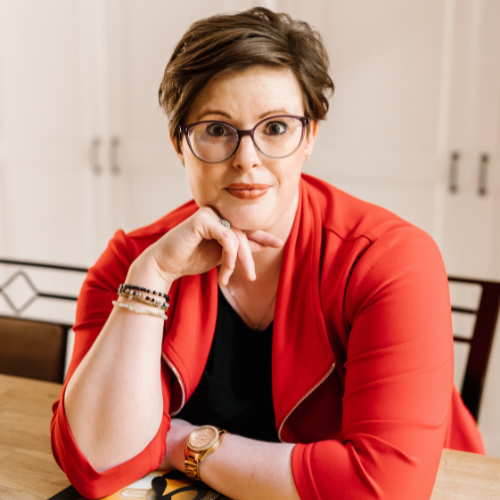 Jessica Gale Friesen was born in St. Davids, Ontario, the oldest of three children. After obtaining her Bachelor of Science in Nursing from the University of Western Ontario she practiced as a Registered Nurse in both acute and long-term care. After the birth of her second child, Jessica left health care and entered her family business in the petroleum industry – including petroleum delivery and a chain of gas stations and convenience stores.
Since joining the family business, Jessica has worked tirelessly, becoming the third-generation owner and Chief Executive Officer in 2014 of Gales Gas Bars. She has helped shape and advance the company's corporate and community presence and continues to explore ways to give back to the community. Jessica devotes her time serving on several boards and has achieved her Chartered Director designation.
Having suffered from postpartum depression after the birth of her first child, Jessica realized that her story may be able to help others. With that in mind, she has now put pen to paper with the publishing of her first book. Always looking for a new project or challenge, Jessica continues to write, run her company, sit on multiple boards, and play nurse to her two teens and husband.

About Ownera Media

Ownera Media, a subsidiary of Ownera Group Inc., offers a wide range of publishing, marketing, advertising, branding, and interactive/immersive technology services that are customized to fit your specific needs.
Ownera has grown very rapidly over the past few years, beginning as a destination marketing organization fueled by passion for systematic and strategic messaging. The company is now a full-service publishing and marketing firm. The team at Ownera has successfully launched and maintained their own brand of magazines, Reveal Magazines, published over 15 independent publications, and successfully manages print and online media for a wide array of industry-represented clients. More than 1.6 million people worldwide read Ownera's publications and growing.


Contact Information:
Ownera Media
8-3643 Portage Rd.
Niagara Falls, ON L2J 2K8
1-844-922-2790
owneramedia.com
This email address is being protected from spambots. You need JavaScript enabled to view it.