Fueled by low interest rates and low supply, real estate experienced record-breaking sales as recently as November 2021. Fast-forward to September 2022, the Bank of Canada increased interest rates from 0.25% to 3.25% over seven months to combat runaway inflation leading to a sudden decline in the real estate market. With many potential outcomes reported by economists, realtors, and media outlets, investors must pay attention to the forces shaping the Canadian real estate market.
Inflation & Interest Rates 
The Canadian Housing and Mortgage Corporation (CHMC) has teams of economists and researchers committed to understanding the drivers and obstacles in housing markets. Based on an interest rate of 3.5% in September, the CHMC predicts marginal negative growth in Canada's GDP between Q4 2022 and Q1 2023, followed by an economic recovery later in 2023. Although the national average housing prices are expected to decline by 5% by mid-2023, the CHMC anticipates that mortgage rates will stabilize in 2024, supported by rising household income and immigration. Although the national average housing price was down in July 2022 to $629,971 from $662,924 in July 2021, the average national price in March 2020 was $543,920. The Canadian Real Estate Associates (CREA) forecasts that the average home price will increase by 10.8% annually by the end of 2022 to $762,386 and continue to rise through 2023 to hit $786,252. For some Canadians, this may mean they will continue to rent instead of buying property, while for others, it may provide a potential opportunity to buy at lower prices and increase rental income.
Canadian Lifestyle & Migration
The most notable lifestyle change during the pandemic was the shift to work from home. Approximately 1 in 5 Canadians is working remotely. People can relocate to less expensive areas of the country. The inter-provincial migration data released by Statistics Canada shows that more Canadians moved to Alberta than any other province between January and March of 2022, and more than 28000 people have moved to the Atlantic provinces since early 2021. Harshdeep Ghadok of Calgary Prime Properties said, "I am helping more clients coming [to Calgary] from Toronto," and he even has clients moving from the United States[1]. According to RE/MAX Canada, smaller markets, such as Truro, NS, and Carlton Place, ON, anticipate a 25% sales increase by 2022. The MLS System of the Niagara Association of REALTORS (NAR) shows that home sales were 32% lower than the five-year average for the month of August in 2022, but the MLS Home Price Index (HPI) shows that the overall composite benchmark increased by 4.4% to $687,500 in August of 2022 from August of 2021. More active residential listings are on the market at the end of August, jumping 142.4% compared to 2021. Real estate opportunities for investors will pop up depending on where Canadians are moving and why.
Supply & Demand
It will take 22 million housing units by 2030, combined with several government initiatives and industry changes, to achieve housing affordability for everyone in Canada. Supply for housing will fail to meet the demand for homes in the next 5-6 years and push prices higher. Canadians will likely stay renting longer, and rental vacancy rates will be lower. This situation may be ideal for Canadian investors looking to make rental income. For foreign and commercial real estate investors with higher buying power, the markets to watch for 2022 are Vancouver, Toronto, Ottawa, Montreal, Calgary, Halifax, Edmonton, Winnipeg, Quebec City, and Saskatoon.
In the July edition of The Housing Observer, CHMC Chief Economist Bob Dugan wrote that Canadians have experienced "...strong economic growth and strong job creation have caused the unemployment rate to drop to an all-time low of 4.9%." Despite the many challenges Canadians face, households have a higher net worth, and the value of real estate held by families is up by 2.3 trillion dollars. Foreign investors may have an advantage over Canadian investors, with favorable currency exchange rates driving lower borrowing needs. However, foreign investors will have to wait two years, effective January 2023, to invest in Canadian real estate according to the Prohibition on the Purchase of Residential Property by Non-Canadians Act passed on June 23, 2022. As post-pandemic Canada evolves, investors must watch institutional lending policies, Canadian migration patterns, and the real estate supply chain to discover and take advantage of the right investment opportunities. For those that understand the forces of change in Canadian real estate, there will always be opportunities to invest, sooner or later.
---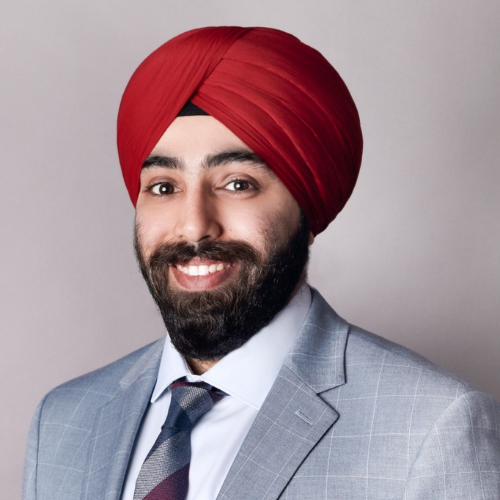 Harshdeep Ghadok
Real Estate Agent at Prep Realty (Calgary Prime Properties)
Known for his work ethic and exceptional service, Harshdeep is a respected real estate agent in Calgary, Alberta.
---
Sources:https://www.bankofcanada.ca/core-functions/monetary-policy/key-interest-rate/  | https://stats.crea.ca/en-CA/ | https://www150.statcan.gc.ca/n1/daily-quotidien/220610/dq220610a-eng.htm | https://www.businesscouncilab.com/work/changing-migration-trends-across-canada/ | https://blog.remax.ca/these-small-canadian-real-estate-markets-are-booming/ | https://creastats.crea.ca/board/stca | https://www.cmhc-schl.gc.ca/en/blog/2022/canadas-housing-supply-shortage-restoring-affordability-2030. | https://www.pwc.com/ca/en/industries/real-estate/emerging-trends-in-real-estate/markets-to-watch.html
https://stats.crea.ca/en-CA/ | https://www.cmhc-schl.gc.ca/en/media-newsroom/notices/2022/thoughts-ban-non-canadians-buying-real-estate