Details

Written by:

Steve Boese

Steve Boese
Innovate Niagara, an organization that helps entrepreneurs start, grow & succeed, connects us with Steve Boese to share the unique differences between co-working spaces and incubators, to assist you in making the best decision for your company.
Many things have changed over the course of the pandemic and the office environment has been no exception. This includes businesses that never operated with remote employees before going fully virtual with team members spanning the globe, to hybrid work environments (more on that later), to businesses that have remained fully in the office.
Many business owners are still trying to figure out what works best. Since every business is different, there is no magic bullet solution. However, what we've been seeing a lot over the past 6-8 months is a combination, or hybrid, of the work-from-home and in-person work environments.
There is great flexibility for most people working from home, yet there is nothing that can replace face-to-face meetings. While there are many different technologies to keep up with communication and productivity in a virtual work environment, many businesses have noticed that their team culture, a vital part of their business, has lacked in a virtual setting. In addition, there may be those on a team that don't have a home environment suitable for work or would simply rather work in a more collaborative, in-person setting to help them learn and grow in their career. On the other side, there has been a welcome change for many who worked in a more rigid environment pre-pandemic that required them to constantly be at their desk, in the office, with allocated/timed breaks. Life doesn't happen according to a clock, and appointments, kid schedules, and many other daily life occurrences are not always conducive to a "9-5" job.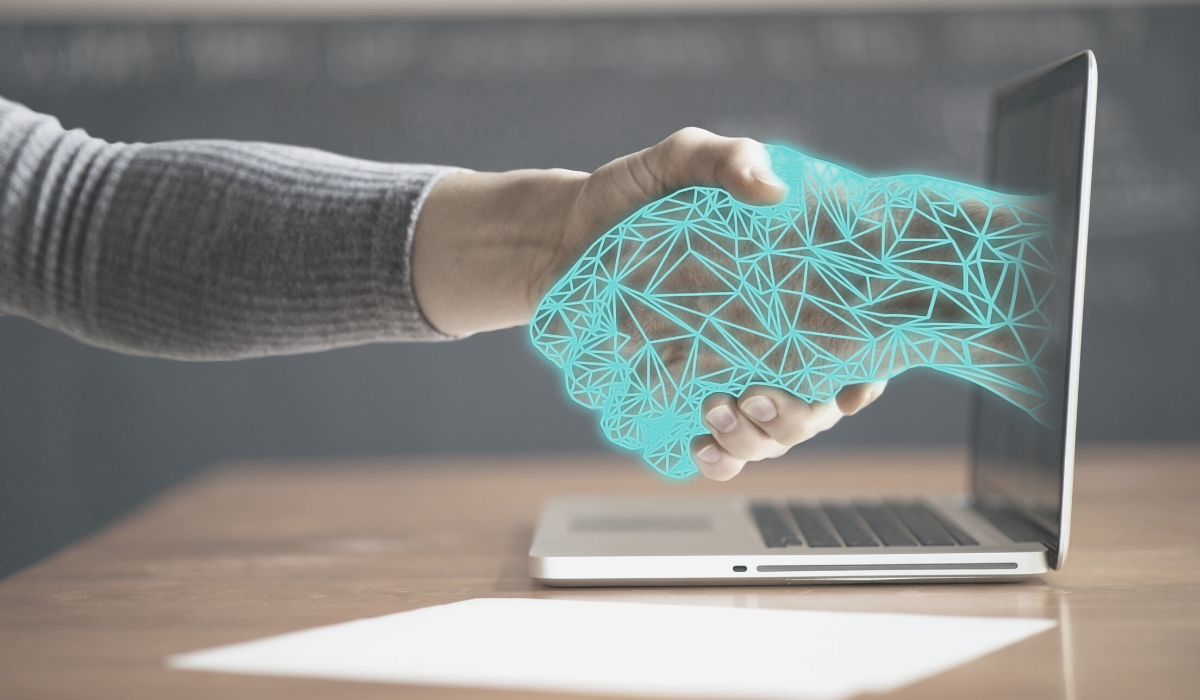 As most businesses were forced to employ some type of virtual environment during lockdowns, they quickly realized that they were able to operate virtually, at least to an extent. With positives and negatives for both at-home and in-person work environments, this leaves room for a hybrid environment built-to-suit for your respective business. There are many challenges with this model as well but adopting a hybrid approach helped some businesses that were divided on which path to take and afforded them with some of the best aspects of both.
One of the challenges that arises with a hybrid model is office space with a non-traditional use pattern. There are solutions to this. 
Co-working spaces and incubators are options for businesses, employees and entrepreneurs to take the space that suits their needs. They typically offer access to amenities like having a business mailing address, bookable boardroom & meeting rooms, access to a kitchen, collaborative or maker space, and flexible desk space that still gives individuals the energy of a larger office space by sharing it with others. While these amenities are similar in both co-working spaces and incubators the similarities tend to end there.

Co-working spaces are typically more attractive to all types of entrepreneurs. There may be solo-entrepreneurs, consultants, freelancers, employees of a company that is not located in the area, lifestyle businesses, etc. all working in the same space. Many co-working spaces also offer some additional services, beyond typical amenities, like networking events & business opportunities for their members. It can be a great place for those who don't want to commit to a full office, or that don't have the need to, while still offering the amenities of a large office.
Incubators are different. Incubators are traditionally for startups (early-stage tech companies), however, there are now incubators in many other sectors from food to fashion. The constant factor is that incubators are used to drive innovation in the specific industries they're designed. Much of the value is driven from the on-site industry expertise, support, and company collaborations. 
A tech incubator has tech companies side-by-side with other tech companies, coupled with tailored programming and support to drive innovation & collaboration and fuel growth. 
The good news is that we have both working environments in the Niagara region! There are several different co-working spaces in the region that provide companies, employees, freelancers and entrepreneurs with flexible space to work. At Innovate Niagara, we host Niagara region's only tech incubator. All of our incubator companies are selected through a competitive tenancy process. Companies must be in the tech industry, have a product in market that is generating revenue, and must be committed to helping Niagara's tech industry grow. Our incubator is tech agnostic, meaning we have incubator companies from a variety of different sectors within the tech industry. This includes, SaaS, AI, data, app development, video game development, ed-tech, clean-tech, fin-tech, and many others. We are also proud that we have a variety of founders from all over the world and that diversity helps foster innovation.
The reality is the work dynamic continues to evolve and many companies and entrepreneurs are still trying to figure out what works best for them. But if you're interested in some flexible space for your business there are a lot of great options. Take a quick search on the internet or contact one of the Niagara region's two local Small Business Enterprise Centres (located in St. Catharines & Niagara Falls) who can help identify some great co-working spaces throughout the municipalities of Niagara. 
If you're a startup in the tech sector looking to change the world for the better, contact us at Innovate Niagara to discuss if Innovate, Niagara's Tech Incubator, is a fit!
---
Expert Contribution:



Steve Boese, Manager of Tech Incubation with Innovate Niagara
As Manager of Innovate Niagara's interactive digital media and tech incubator, Steve oversees all business aspects and responsibilities of the incubator and works with all portfolio companies, post-secondary institutions, and technology partners.