Sports have a unique way of bringing people together. It transcends languages, beliefs, and geographical locations. It has an incredible way of connecting people from all around the world with common interests. Within local communities, this is only amplified. Engaging a community through sports fosters the bond of families, friendships, work colleagues and strangers. It is a pinnacle to any community structure.
Reveal Niagara Business Magazine by Ownera Media is proud to present the leaders of sports entertainment companies in Niagara who do their part in forging positive change. They are the leaders that recognize the importance of local engagement, support, and mutually beneficial relationships, making them truly notable in their industry, in our community, and beyond.
Ryan Harrison, CEO and President, Welland Jackfish Baseball Club
Ryan Harrison has been with the Intercounty Baseball League franchise since its inaugural season in 2011 as the Burlington Twins. Starting as a game-day employee Ryan quickly became deeply involved becoming the Director of Operations during 2013 under the Burlington Bandits moniker. Ryan, along with partners Jason and Dan formed the Burlington Herd Baseball Club in order to purchase the team from then-President Scott Robinson.
Welland Jackfish Baseball Club
In the summer of 2017, Ryan Harrison, Jason McKay and Dan Pokoradi purchased the rights to an IBL franchise. After two seasons in Burlington, the club moved to Welland and the 2,340-seat Welland Stadium was rebranded as the Welland Jackfish, just in time for the 2019 season.
The 100-year-old summer league is one of the oldest baseball leagues in the world, established in 1919, drawing significantly more fans to a friendly ballpark experience than any league of its kind.
At the heart of the team is the community. "We donated over $25,000 to local non-for-profits and charities. We also hold numerous food drives and donate tickets to groups in need," says Ryan. "Following the 2019 season, the donations from the Jackfish 50/50 drive were enough to purchase a seeing-eye dog. With the Welland Lions Club, we were able to help someone in need."
Fans are also top priority, the heartbeat of the organization and what keeps them going. "We are adopted as fans first," says Harrison. "Our fans are number one and in everything we do, we make sure it is entertaining and fun for them."
They continue to add new events outside their normal programming in hopes to drive up revenue and bring the community together. This will include the annual cornhole tournament, snow-pitch tournament and much more.
Michelle Biskup, Vice President, Operations, Niagara River Lions
Overseeing day-to-day activities of the organization, Michelle ensures that all facets of the business, such as ticketing, sales, marketing, public relations, and basketball operations are running smoothly. She is responsible for the direction and growth of the River Lions through implementing new directives for business development and overseeing employee productivity. 
Niagara River Lions
Niagara River Lions are a Canadian Elite Basketball League. In 2019, the team announced their move to the newly formed Canadian Elite Basketball League (CEBL) with five other teams from across Canada. In the CEBL's three short years of existence, they have made an incredible mark on the game of basketball in Canada, and have grown to nine teams (Niagara, Hamilton, Guelph, Ottawa, Montreal, Scarborough, Saskatchewan, Edmonton & Fraser Valley) heading into the 2022 season, which is set to tip-off in May.
"Not many people know this, but our name, the Niagara River Lions, comes from the Niagara Region Coat of Arms which features a mythical creature; a river lion, on it. This creature represents the pride and strength of community, which is something that our organization has strived to live up to from day one," says Michelle. "It is extremely important for the staff and players to be part of the fabric of the Niagara community. Each season the team dedicates countless hours to the community."
"Our goal is to provide two hours of non-stop entertainment for fans, where you don't need to be a basketball fan to enjoy yourself." Said Michelle. The River Lions are always trying to set the bar high when it comes to in-game entertainment. Over the years there has been live music, pyrotechnics, half-time performers, activities for kids, a blimp that flies throughout the arena, and so much more.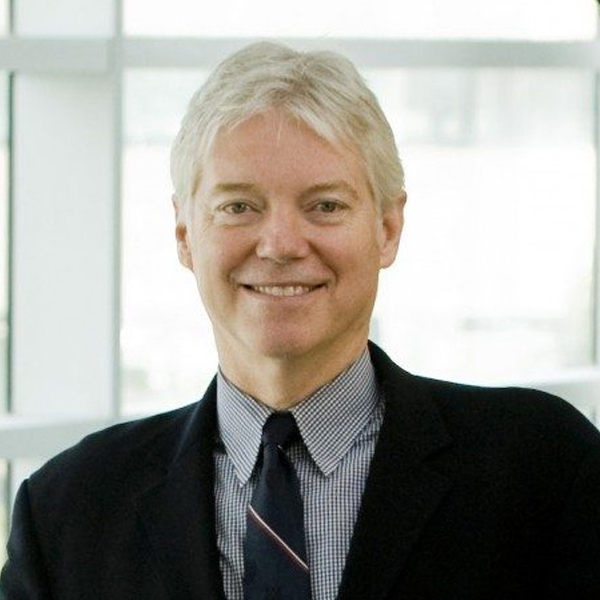 Barry Wright, CEO, Niagara Canada Summer Games
Barry has been a faculty member at Brock University since 2003. Barry had taken a secondment from his Brock duties to apply his full attention to key organizational activities such as volunteer programming, finance, and overall athlete service. Barry was recently named Interim Dean of Brock's Goodman School of Business and begins his role in July 2022.
2022 Canada Summer Games
The 28th edition of the Canada Summer Games, hosted in Niagara, will welcome more than 5,000 athletes and supporting staff. This will be the third time in history that the event will take place in Ontario.
Niagara is proud to welcome the high caliber of talented athletes who will be competing at such a prestigious level of competition. Without question, this event will be a truly memorable experience that draws one another together, united.
"This is a wonderful opportunity that will bring all of Niagara together as we welcome athletes, parents, and spectators from across Canada. Hosting the Canada Games will be a special moment in the history of Niagara, and it is an honour to be invited to work alongside the other members of this group." Shared Barry Wright to The Brock News upon his appointment as CEO.
The Host Society is committed to provide a phenomenal experience for all while leaving a legacy of infrastructure, community programs, and spirit that will be transformational for Niagara. The investment to infrastructure will change the sporting landscape of Niagara and allow for continued community involvement across all ages. Sporting competition can continue to grow after the Games at the Canada Games Park, the accessible Rowing Centre at Henley Island, and the new Baseball Centre in Niagara Falls.
Niagara 2022's Opening Ceremony will take place on Saturday, August 6th, 2022 at Meridian Centre in St. Catharines.