Things are changing in the Niagara region's municipal politics, making it increasingly important for Niagara residents to put their best foot forward at the polls in the Fall of this year! Following the unforeseen events of the past two years, Niagara is yearning for recovery and growth in all sectors and areas of government. The municipal election is approaching, sending voters to the polls at the end of October 2022.
When and where can I vote?
Voting day will take place on October 24th, 2022 from 10am to 8pm. Advanced poll dates range from September 28th to October 21st across the region, and you can find locations for your municipality's advanced polls at niagarafalls.ca1. Niagara voters this fall are electing municipal mayors and councillors, as well as regional councillors and school board trustees. Nominations will remain open until 2pm on August 19th, 20222.
Unlike elections past, the 2022 municipal election will also introduce an option to vote by mail3. Changes in public safety throughout the pandemic have prompted residents to lean towards means of voting that allow for social distancing and prioritization of their own health and safety.
Important issues in Niagara
Considering the pandemic of the last two years and the current cost of living, there are plenty of issues to be tackled by incoming elected officials. When asked about the most prominent issues for the fall election, mayor of St. Catharine's, Walter Sendzik responded "I think what's on most people's minds right now is affordability." Canadians across the country are feeling the effects of the extreme increase in costs due to inflation, where no expenses are exempted; including "the cost of fuel, food, utilities… all things that are largely outside of the control of municipalities."
That being said, municipal candidates should be planning to aid this crisis in whatever way they can. This also pertains to the closely related housing shortage affecting the Niagara region, and Sendzik believes that "the whole housing crisis is at the forefront of people's minds." Although cost of living in general is an issue that cannot be handled by municipalities alone, efforts towards creating more affordable housing as well as social housing can hopefully be expected from elected officials.
Lastly, an important issue that Mayor Sendzik believes candidates should be acting on is climate change. He explained that "…affordability is something you see at the gas pump, the grocery store, and in the price of housing. In terms of climate change, it happens when there's a massive snowstorm, there's a massive wind event that takes down trees and hydro poles, or there's a massive flooding." With so many other issues following the pandemic and rising inflation rates, Sendzik says "it's not always top of mind, but it's something that you would hope is also being discussed."
A step in the right direction
Despite a rather gloomy outlook on current issues in the area and across Canada, it's safe to say that Niagara region municipal candidates are ready to step up and take care of Niagara residents. To read more on individual candidate platforms, be sure to visit your individual municipality's government website. The importance of being an informed voter is greater than ever, so do your part, and vote wisely in this fall's election!
---
Expert Contribution By: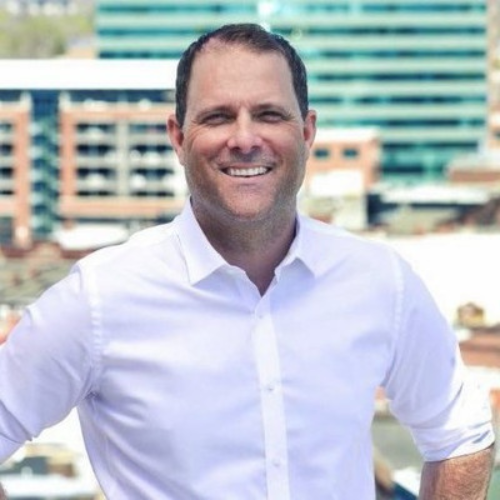 Walter Sendzik
Mayor, City of St. Catharines

With a background in business, Mayor Sendzik has been a strong advocate for local business. He aims to inspire residents to take action in building a city where everyone belongs.
---
1.Key dates: City of Niagara Falls, Canada - city of Niagara Falls. City of Niagara Falls Website. (n.d.). Retrieved June 17, 2022, from https://niagarafalls.ca/city-hall/elections/key-dates.aspx | 2. Key dates: City of Niagara Falls, Canada - city of Niagara Falls. City of Niagara Falls Website. (n.d.). Retrieved June 17, 2022, from https://niagarafalls.ca/city-hall/elections/key-dates.aspx | 3. Information for voters: City of Niagara Falls, Canada - city of Niagara Falls. City of Niagara Falls Website. (n.d.). Retrieved June 17, 2022, from https://niagarafalls.ca/city-hall/elections/information-for-voters.aspx